There may be days when you get wet or hard just by seeing a sexy photo of a celeb in a magazine. And then there are days when you need to try hard to get in the mood.
Does this sound familiar to you?
Well, I understand. And that's totally normal. Trust me.
But, just because you are not all wet and horny at this moment, doesn't mean that you have to try getting in the mood some other time. Because, you know, it is all about getting things into your own hands and making things happen in your favour. Our Perth escorts and adult services can help you too.
Our sex drive is like ebb and flow. Let's just accept it. But, you know, there are ways you can try to give your libido a huge boost when you are not feeling like it. All you need is to find the things that have the ability to get you in the mood so that you are your kinkiest self in no time!
Are you ready to raise the temperature and get your sexy ass back in the game?
Try these!
1: Get Touchy Touchy
Did you know that holding onto textures can really make you feel hot?
Give your eyes some rest by closing them, run your fingers slowly over a soft blanket, get undressed and lay down on the softest sheet you have. Or, you can try holding a leather jacket and see if it gets you going.
Experts say that you can bring back your desire by trying multiple stimuli. And it is not always what you had expected. So the trick here is to get handsy until you feel that you are reacting. Maybe you will feel a flutter in your stomach, or your nipples will get hard. If you are a person with a penis, you can feel it go hard.
2: Send Some Sexts
Do you have all those sexts on your phone that your partner had sent you earlier? Reread them.
What if you didn't have anyone to send you sexts? Then it's time to get things in your hands. Type some steamy sexts and read that. You can type things that you want to do to yourself. You can take some hot selfies too.
Seeing your wild fantasies in the texts and having a look at your hot naked body will certainly do the trick!
3: Massage Yourself
Want to get yourself in the mood? Go get some massage oil and start massaging your feet and legs. To make things work fast, you can close your eyes and imagine that your crush is doing it. Imagine that they are touching you, getting close to you, loving you – and you will be one step forward to getting excited!
Remember, your goal here is to get yourself close to having an orgasm. So touch yourself slowly and seductively.
4: Let the Candles Do the Talking
If you want to get turned on, you need to play with your senses. You have to make your mind understand that you want to feel erotic. Candles just fit the bill when it comes to scents and visuals.
Once you create the sexy atmosphere, you can go for wax play too. But for that, you have to make sure that the candles you got are play-safe. So it won't come in your way of feeling all hot and bothered.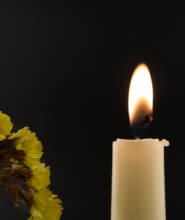 5: See Hot Pictures
Are you finding it hard to remember the time when you had a quickie in the back seat of your car or passionate sex on the beach? Don't worry. Take the help of Google.
Just go to Google and look at some generic pictures of sex on the beach or some other places where you find it hot to have sex.
This will make your libido pumping!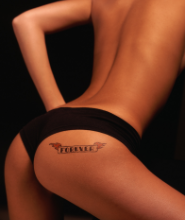 6: Turn on Some Seductive Music
Do you have a sex playlist – a playlist that you have created just to play in the background when you are having sex?
If not, then it's never too late to create one.  And then tap on play.
Is it helping you get in the mood? If so, then it's time to replay it, baby!
7: Eat in a Seductive Way
Well, you know, it's not the food that you choose to eat. Rather it is the way you eat it.
Do you love chocolates? Then take some melted chocolates in a container and eat them using your hands. Next, lick your fingers and suck them using your tongue. It should be done in such a way that it looks sensual.
Now, see if it works for you.
8: Set the scene
It is time that you create a sensual and inviting atmosphere. So, turn off the lights, strip, get under the sheets, and play some slow and seductive music in the background.
Now close your eyes, touch yourself on your most erogenous body parts slowly and think about your wild fantasies with someone you have your eyes on.
Does it feel good?
9: Masturbate
Okay, so you can masturbate even if you are not feeling like it. And there is nothing wrong with it.
Yes, masturbating can help you get into your sexy self and feel those feelings of hot sensations. But, does it sound counterintuitive to you? Well, did you know that sometimes orgasms come first, and you get aroused after that?
Yes. Experts say that.
So, which of these are you going to try to make yourself feel all hot and horny?
Let me know in the comments!
And if you are still having issues in getting in the mood, visit Langtrees, and we will make you cum with our world-class adult services in Perth!