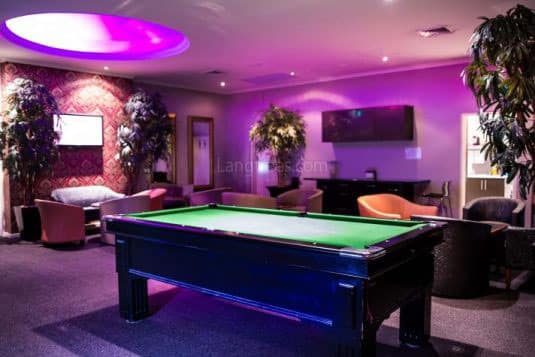 HISTORYssS of Langtrees.com
Langtrees.com is owned and created by Mary-Anne K, who has had over 30 years experience in the Sex Industry, starting as a working girl, then moving on to own and operate an ESCORT AGENCY, progressing to a Kalgoorlie Madam & finally starting Langtrees of Perth with a few small brothels in between.
Mary-Anne has also been a political activist for 25 years trying to achieve workable law reform that would give a level playing field to all of the industry.
Before entering the sex industry I came from a small country town and had run the family general store. I had political interests in NZ. At 18 I was the secretary of the local electorate party and David Lange a future prime minister was our candidate, so I had a political background and many mentors and a pretty good knowledge of fair play.
After entering the sex industry I found a large bias to the industry from most advertising mediums, Yellow Pages, Daily Newspapers to name a few. We paid in some cases and still do three times more than a car yard or a real estate agent.
As the internet was developing 20 years ago, I could imagine one day creating a programme that could be used by the industry client`s, agencies and girls alike to quickly find what they are looking for without having to call to ask does Katie have big boobs? Does Katie do anal? Will Katie drive to Wanneroo?
Our first directory went up 15 years ago and was the second of its type in Australia. I allowed private girls to advertise as well as used it for Langtrees of Perth and Kalgoorlie. It was reasonably successful (at this time only 1% of industry used the web) and well laid out, but I hated the colours purple and pink.
I spoke to many designers about upgrading and was talked into using a new platform to design the 2nd version. I liked the look and feel better, but it was too expensive to progress as few programmers could use this computer language. I used it internally for 5 years and started again 2 years ago building version 3 in PHP which is the most common computer language. We have built the new site in modules so we can keep growing and updating as the industry changes.
NOW:
It started as a vision and is now a reality, it has cost a lot of money and time to get to this stage but I did not want to compromise. I wanted a vehicle that could fairly charge and promote the ladies, and agencies that wanted to make a difference to their income quickly and efficiently.
Should a country advertiser pay the same as a city advertiser who has a much larger market? Should a mature operator pay as much as a stunning young blonde? Could I find a fairer way and make it workable?
Call Langtrees on 1300 526 487 to upgrade your advertisement or login into our control panel
FREE TRIAL PROFILES All advertisers across Australia & NZ (exception Perth) can have a 4 -8 week trial featured profile to test the return of the profile. They do have to update their profile every 14 days to stay featured. The internet works on updated current information, and increases our searches and also increases your chances of more appointments.
Perth Only
All featured profiles in WA – Perth are paid for profiles. You can still have a bronze advert FREE of charge, and will be featured in one category link, and location link. My estimation is that a bronze profile will attract 20% of the page views that a featured profile will attract.
Perth daily traffic is over 1000 visitors daily with some ladies reporting up to 2/3rds of their bookings from Langtrees.com
Adelaide & Melbourne traffic is strong and we estimate by the 1st July they will also be excluded from free featured profiles, but still be able to have bronze profiles.
Sydney & Brisbane NZ & Gold Coast picking up nicely and estimate you have until 1st August to enjoy the trial.
Country Towns and Smaller Cities all over New Zealand and Australia may enjoy featured profiles until the 1st October 2012
Langtrees Code of Ethics:
This is in development stage and will be amended as issues raise themselves.
Langtrees.com is for all sex workers, and sex related business as an Internet Directory to promote their services.
Langtrees.com will not judge on legal or illegal advertisers. Langtrees.com will make the upmost effort to obey all state and federal laws for Australia and New Zealand.
Langtrees.com will not advertise any unsafe sex practises.
Natural French, CIM (Cum In Mouth), are an example of terms that may not be used. Each Australian state has different laws, and it would be impossible for my staff to check them all. I also personally believe these practises are not in the interest of an open honest sex industry. I welcome any suggestions of terms that you believe need to be brought to my attention.
Langtrees.com Profile Photos.
Langtrees.com will not allow another person`s image to be used unless marked look-a-like or advert photo. For advertisers needing more privacy Langtrees.com has designed advert profiles that work just as well if well written and you use the schedule butterfly feature. If we get complaints that this is not a true likeness we will mark photo look – a – like and the advertiser will have to verify the likeness.
Remember if you are using a photo that is not current use the special message box to explain it's a favourite.
Langtrees.com policy on age and weight.
I encourage all advertisers not to exaggerate there age by more than 5 years. As an industry how can we have credibility now the internet is so active with review sites? Ladies do not put your age or size unless it is actual. Do not embarrass yourself when you open the door. Over the years I have lost many bookings because I did not have someone old enough, or large enough. The internet has changed how clients, source the lady suitable for themselves. My research encourages me that only 10-20% of sex workers portray themselves dishonestly, and I would prefer not to do business with this percentage of the market place.
I am happy to show those advertisers that all sections of the industry have a market place, and that are honest advert can be more successful.
A special message to young advertisers:
YOUNG LADIES BETWEEN 18-21: I encourage you to never go under 21. We do have a small percentage of clients that lurk looking for younger ladies to trick them into unsafe sex practises and to encourage or supply drug use.
18-21 year olds should never advertise 'New to the Industry', unless under the protection of an experienced Madam, an organised Escort Agency or Professional Booking Agent.
Ownership of a Profile.
If an agency is using Langtrees.com as an advertising medium, they are free to publish profiles of ladies working for them. The profile is owned by the person it is portraying. If the agency turns the profile off, the advertiser will have to create a new profile, if the person comes to Langtrees.com and proves the photos are them then the profile is disconnected from the agency and given to the person for them to use as they see fit.
If you have read this far, I suggest you give Langtrees.com a trial. GET LISTED NOW!
Please email Langtrees regarding more information.
Email: webmaster@langtrees.com Phone: 1300 526 487 – Or SMS 0429 905 299 if interested and I will call you back.
Get
Notified
Stay in touch, we will notify you our Latest News, New Escorts and Special Offers.